Someone Special
January 17, 2012 in Personal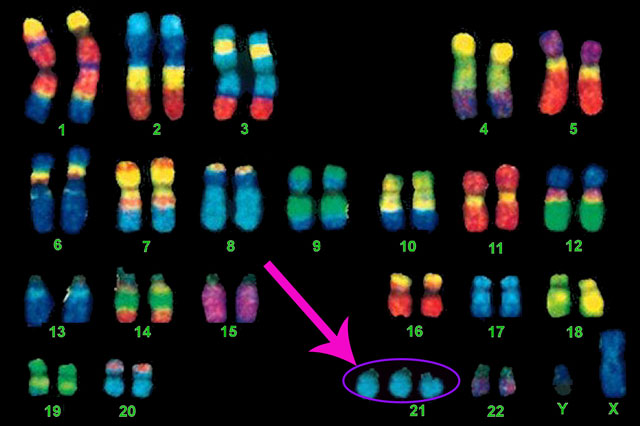 The little boy, so innocent and full of life. He will be two years old on January 18, 2012. I have to admit that I'm quite impressed with his abilities so far and the fact that he has learned sign language. We, as humans, are so quick to judge others that aren't like us. The fact of being "normal" in their eyes has been debated on epic levels. It has become so bothersome to others that they have brought it into political discussions, church sermons, and scientific philosophies. I haven't always had my eyes open to it and when I was much younger, I thought of it as something funny. Here I am years later writing about how wrong I was; I've learned more about this in the last two years than throughout my entire life. I would move heaven and earth to help this toddler, not because of who or what he is, but because he is amazing and worth protecting. My children speak of him on a daily basis, consistently asking, "When am I going to see him again?" or "Should we buy this for him?" It's amazing that at so young an age someone could create such an impact on my family and me. There will be many cynics in his life and from the day he was born to many hospital visits to now, he has proven them all wrong.
I remember getting the call from my brother saying that his son would be born with disabilities and how he was torn on the decision of raising such a child. So much ran through my head at the time and I couldn't imagine what it would be like for him and his wonderful wife. Having two healthy, beautiful girls, I couldn't fathom what steps he would have to take to ensure safety for this child throughout his life. I won't elaborate on many details of the pregnancy or anything else because it's not my place to discuss it. I am just trying to educate those who judge because they don't understand. To gain leverage in a political forum or to feel the need to consistently bring up the issue with some moronic solution as to why "God" did this is beyond repulsive. Anyway, back to this savior. I feel that he has brought my family closer on every level and it makes us appreciate each other daily. When my five year old sees someone like him, she immediately says, "Daddy, look he's special too!" with no small amount of emotion. She is genuinely excited that she has met someone else like him. She's not judging, she's not looking down on him, she's not making fun and she's not being critical. She is seeing him for who he is: a wonderful human being just wanting to be given a chance.
I have told my story and hope that someone understands my point. If I can inform anyone, then I feel good. This tale isn't one of pity or sadness but rather of hope and love. I'm honored and proud to say that this two year old to whom I am referring is my nephew, Nico, who has Down's Syndrome. I have found that this gift isn't a disability but one that should be embraced. If we as humans had as much heart as these wonderful people, then we wouldn't consistently be trying to one up each other. They've become actors, role models, valuable employees, and caring individuals. They don't go throughout their day trying to deceive, and they would never say that a person's disability is the wrath of God. I just want to thank those that have taken the time to read this. I love you, Nico.