Coming Soon – The Knifecrime Island Election Vote Live-Vote Blog Vote Special Live
May 6, 2010 in Coming Soon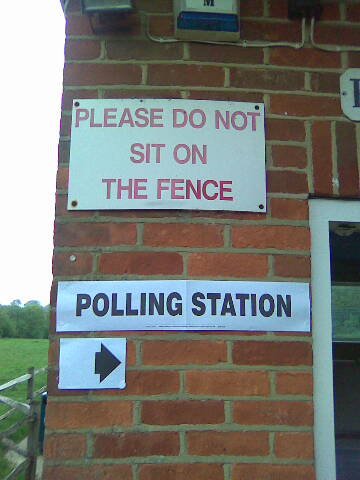 As many of you know (appx. 3 of you) the United Kingdom of Great Britain and Northern Ireland heads en masse today to vote like a bastard in what we call over here "an election". At stake is the crucial right to run this Murdoch-training ground during the next five years of massive cuts because of all the money not being here, and what with us now having a worse debt ratio than twenty Greeces.
Expect riots and cups of tea at risk of being spilled in slight consternation.
Even if you're not interested in this, now is the time to find it interesting, because Yours Truly (me) will be live-blogging the results as they trickle in like drunken children from school after a hard day's lesson in stabbing, sexting and sexy-stabbing while recording it on their stolen electro-phones. I'll kick this shit off about 5pm your time if you stay in New York which I think is 4.37am on the West Coast.
Yes, join me later as I partake in an orgy of watching the Socialist Bastion That Is The BBC and generally talking about things you've probably never heard of before, like biscuits that are actually cookies and candy which means fellatio. You know – the usual crap.
Excitement. Let it build, and we shall shoot together and blame the French!
See you laterz.