Twitips
March 18, 2010 in twilight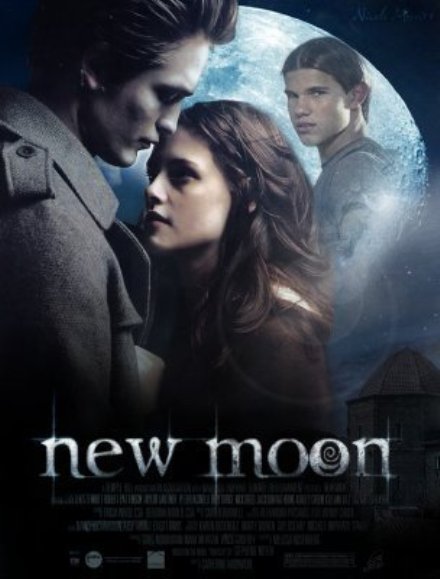 After months of agonizing wait, New Moon is coming out on DVD on Friday. I know you all went to see it opening night like I told you to, and  in your respective team shirts and panties. Now it is just a few short hours until we can relive that excitement at Best-Buy or Wal-Mart (or wherever the hell you buy you DVD's). Since I know it will be crazy trying to get your hands on one of these Holy Grails I am going to share my tips with you. You should probably start stretching now.
Tip One:  Call out Sick
If you can just camp out after work on Wednesday and all day Thursday, you will be guaranteed a good spot to get a copy. Best Buy and Wal-Mart are well stocked on snacks so you can travel light.  Bring a bed pan though because I will cut a bitch who thinks she can just jump in and out of line because she has to pee.  If you can't, call out, get your boyfriend's sister to wear your clothes, and pretend to be you at work for the day.  Make sure she leaves your scent on trees and your desk chair and stuff.
Tip Two: Go to the "Bad" One
You know, the one that when you are normally going to go to Best-Buy or Wal-Mart (or wherever) you say "let's not go there, let's go to the good one".  Forget the good one this time!  It will be packed because mom's don't want their 14 year old daughters hanging out in the bad part of town at midnight.  Their worrisome nature is your gain!  So put on some Debussy on your iPod and just think of that guy over by the dumpster staring at you as your own "vampire admirer".  He will follow you home and watch you sleep just like Edward.
Tip Three: Go For the Ones Up High
Most of the Twihards you will encounter will be in the pre-tween to tween age brackets and they have short arms, so you need to use your adult stature to your advantage.  So reach up over their silly little Team Jacob heads and grab as many copies as you can!  Then just hold on tight, spider monkey.
There you have it.  You are now ahead of the game to get your copies (remember you will need multiple copies because DVD's stop working after you watch them often enough).  So let's plan on live-blog/watching this at 12:45am Friday. TEAM EDWARD!!