Things Very Necessary – Morbid Crochet Art
May 27, 2009 in Freaken Cute!, Things Very Necessary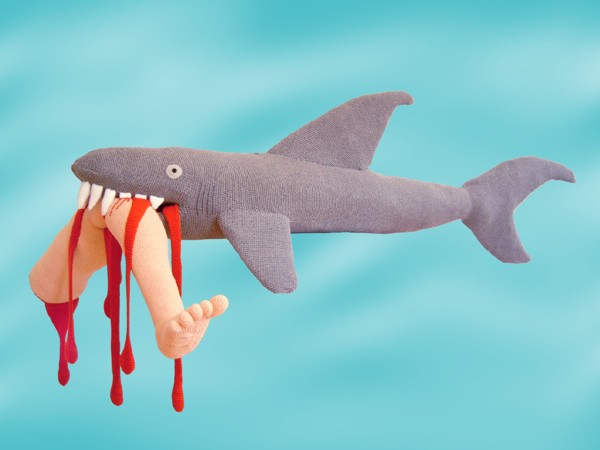 I first head about this on a morning radio show I podcast, Radio From Hell, out of Salt Lake City.  After some finger typing inspired by ear listening, I discovered Patricia Waller, an artist of the highest degree.
Among her crochet masterpieces:
Genetically correct male and female aliens, hand in hand.
An unicorn with impaled teddy bear.
A baby eating crocodile.
Prosthetic limbs!  Crocheted prosthetic limbs!
Any many, many more.  Click here: http://patriciawaller.de/en/images.html and enjoy!
Image via patriciawaller.de